A word from new President, Dana Taylor–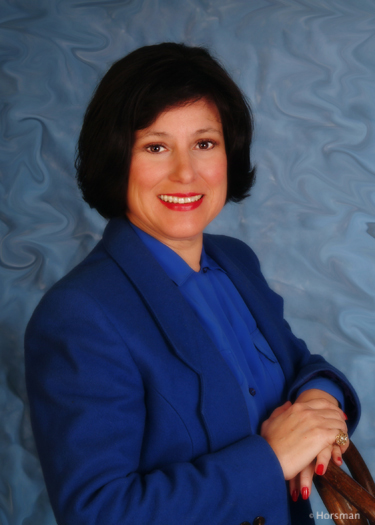 One minute you're saying, "Sure, I'd love to help do some publicity for the symphony" and the next thing you know, you're the new President of the Board! Actually, the timing of this move for me personally and the structure of the Board is very good. Pat Ruiz has been at the helm for 12 years and shouldered the responsibilities above and beyond the usual call to civic duty. Here is the official statement she made:
"It has been my pleasure to serve as President of the La Mirada Symphony Association for the past 12 years. It is now my honor to announce Dana Taylor has been elected to that position and will see that our wonderful orchestra and programs will continue in excellent hands."
So who this new Board President, anyway?
A child of La Mirada: I attended Hutchison & Rancho Elementary Schools, McNalley Middle School and Neff High School.
A  child of the Symphony: My mother, Gloria Rojas, was one of the original violinists under Leon Guide. I remember the early performances at Biola and developed a life-long appreciation for classical music. Despite my mother's investments in music lessons, my talents in that direction proved sadly lacking!
An adult in the arts: I left La Mirada and attended the University of Redlands, graduating with a B.A. with a major in Theatre and a minor in Writing. A four-month stint as an intern at the Oklahoma City Theatre Center lead to a 36 year marriage to an Oklahoma City attorney and two wonderful daughters. Writing became a constant theme in my life. Starting with a magazine article published in the Ladies Home Journal, I went through several phases. Magazine articles and show scripts for the OK City Chorus of Sweet Adelines kept my creative juices flowing for several years. After my attorney husband fired me as his secretary (but not his wife) in 2001, I began writing novels. My first novel, Ain't Love Grand?, was published by Echelon Press in 2004 and won the Best First Book Golden Quill Award from the Romance Writers of America.  I turned Indie Author in 2009 and began self-publishing in the digital revolution. This year my books have reached over 50,000 readers around the world. You can browse all my books and learn more about me at either of my websites Dana Taylor Books or www.SupernalLiving.com
My folks stayed in La Mirada all their lives. My frequent trips to visit eventually led to my permanent return. Pat Ruiz and Rose Hamilton of the Symphony Board have been life-long friends and so, joining their ranks just seems the natural thing to do. I am very excited to be part of the next phase of the La Mirada Symphony. Dr. Frelly has a wonderful year of concerts planned. Working with the professional team at the La Mirada Theater of Performing Arts is a pleasure. I'm especially looking forward to seeing the Susan Egan Fundraiser Concert is a rousing success.
In a time when culture and the arts are being squeezed out of the educational system, the La Mirada Symphony is more important to the community than ever.
Join us when the Golden Celebration begins at the first concert on October 27th.
See you there!
Dana Taylor