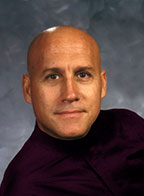 Joseph Yakovetic, President 2015-2016 Season, may be three years new to the La Mirada Symphony, but his involvement with the City of La Mirada and the La Mirada Theatre for the Performing Arts goes back many years. As an award winning set, costume and prop designer for theatre, television, film and theme parks, Yakovetic's creative expertise includes children's book illustrations, fine art, concept art and prop design. His credits include, La Mirada's Splash!, Disney's The Little Mermaid on Ice and Say Hello! to Honda's ASIMO, NBC's Diana Ross Special and the Tonight Show. He also sculpts in a variety of mediums and has been featured recently on the Foods Network's Halloween Wars! Season 5. Joseph has been involved with several non-profit groups including SHARE Inc., The Young Musicians Foundation and the Professional Dancers Society, of which he also serves on the board of directors.
---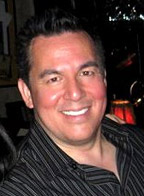 David Derks, Vice President, is also currently Vice President of ASIFA-Hollywood, a digital producer at Twentieth Television, as well as digital producer for EuroPacific Films and Web producer for animationscoop.com. He was previously at ABC Studios and involved with shows like Desperate Housewives, LOST, Alias, Grey's Anatomy, According to Jim and Jimmy Kimmel Live, as well as television miniseries like Muppets' Wizard of Oz and Stephen King's Kingdom Hospital. Additionally, David is also producing animation for an independent film that's currently in post production.
---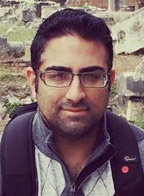 Hiten Ratanjee, Treasurer/Director of Finance, grew up in Southern California. He attended Troy High School, earned his Bachelor's degree at Cal State Fullerton and went on to pursue his Graduate degree from the University of Illinois.  He is actively involved in the La Mirada business community and also serves as the Treasurer/Director of Finance of the La Mirada Chamber of Commerce.  He loves spending time with his family (wife, son, & dog) and traveling the world. He shares a passion for music and enjoys playing guitar and performing on stage with his music school throughout the year. Hiten brings his love of music and his experience in business finance to help promote the arts to the community and the younger generation.ed.
---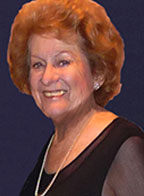 Joan Cain, Orchestra Manager/Contractor, moved to La Mirada in 1955 and joined the La Mirada Symphony in 1964. She remained with the orchestra as principal flute for the next 47 years. During this time, she was a featured soloist seven times. In 2011, she retired from her flute position, but continued as Manager/Contractor/Librarian for the Symphony. She also maintained a private flute studio for 46 years. Her students have gone on to be professionals in music, science and education. Her most meaningful time with the orchestra was performing the Vivaldi Concerto in C Major for two flutes with her son Brad, who made his debut with the La Mirada Symphony at the age of 12 and is now co-principal flute of the orchestra.
---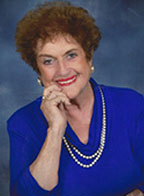 Past President and Director Pat Ruiz has been a resident of La Mirada since 1956 when she and husband Nick moved with their daughter and subsequently raised 4 children. Pat considers La Mirada to be a wonderful place to live has served the city in a variety of ways through the years. She retired from teaching at Escalona Elementary School after 26 years, was a member of the Norwalk-La Mirada School Board for 8 years and the La Mirada High School BEST foundation for 5 years. Pat has also served as Human Services Commissioner, Cantor at St Paul of the Cross Church, Community Presbyterian Church Chancel Choir and the Ebell Women's Club member. She has been a member of the Kiwanis Club and on the Advisory Board of St. Paul of the Cross School. We are proud to add, Pat served 11 years as president on the board of the La Mirada Symphony.
---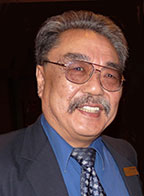 Director/Ways and Means Chairman Chris Kawate is a senior contract analyst for the County of Los Angeles, Department of Health Services, and has administered, negotiated, and monitored County contracts since 1987. He received his B.A from the University of California, Berkeley. Chris enjoys traveling, fishing, and spending time with family and friends. He grew up in La Mirada, and graduated from La Mirada High School in 1972. Chris currently resides in Montebello with his wife Jeanie.
---
Antoniette Saunders, Creative Director, Social Media, Event Coordinator, grew up one block from the La Mirada theater and watched the city go through many changes over the last 50 years. Her love of people, the arts and community are part of what makes Antoniette perfect for the role of Creative Director and Social Media Director. In the past, she has studied piano, dance and was an award winning choreographer who volunteered locally as cheer coordinator for youth football and has also coached at the high school level bringing her elite cheer/dance squad to victory as state champs. She is multi-passionate and is active in local communities coordinating events such as an International Food Festival, Celebrating Creativity mixed media art workshops and is currently doing soulful art-healing workshops for women. She considers it an honor to serve others and help bring the gift of music to her home-town via the La Mirada Symphony and looks forward to enjoying the symphony with her husband and two young daughters.