La Mirada Theatre for the Performing Arts
14900 La Mirada Blvd, La Mirada, CA 90638
Join Us November 24, 2019 For The First Free Concert Of The 2019/2020 Season

Alan Mautner, Music Director and Conductor
Sunday, November 24, 2019

"Celebrating The Great 5th Symphonies"
Harvey Pittel, Alto Saxophone
Gioacchino Rossini: Overture to Semiramide
Paul Creston: Concerto for Alto Saxophone and Orchestra
Peter Ilych Tchaikovsky: Symphony No. 5 in E Minor
Saxophone master Harvey Pittel will be performing! There are few saxophone masters in the modern world, and even fewer who compare to Harvey Pittel. For Pittel, the title "master" is an appropriately well-earned and well-deserved description. Find out more about Mr. Pittel at our Music Evolution page.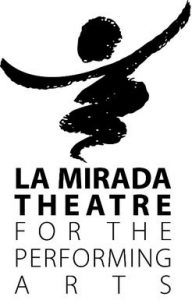 FREE Concert
Sunday, November 24, 2019
Pre-Concert Lecture at 2:15 p.m. Concert Begins at 3:00 p.m.
La Mirada Theatre for the Performing Arts
14900 La Mirada Blvd, La Mirada, CA 90638
This concert was made possible through a generous grant from the Hennings Fischer Foundation.
[themify_button bgcolor="purple" link="https://cart.lamiradatheatre.com/single/EventDetail.aspx?p=1365&tnewq=87ac10fc-07f7-4ecc-ae7b-6600a17b91d7&tnewp=e0194509-9c93-422b-99d3-f89c3390ee85&tnewts=1573550121&tnewc=miradatheatre&tnewe=lamiradasafetynet&tnewrt=Safetynet&tnewh=da41b1b3afce43becc8a01e5f4e6fdeb" target="<strong>_blank</strong>" color="#000000″ text="#000000″ block="true"]Get Free Tickets[/themify_button]