Animaniacs LIVE! will be joining the La Mirada Symphony on April 15 with the voice cast of the iconic animated series Animaniacs, which will include the incredibly talented Tress MacNeille!
Randy Rogel, composer and lyricist
Randy has won three Emmy Awards (nominated for ten), a Peadbody Award, two Annie awards, three Leo Awards, and the Ovation Award. He recently co-wrote the hit song Poisonous Love for Kristen Chenoweth with John Powell for the major motion picture Rio 2. He was show-runner for the animated series 1001 Nights and won Leo Awards for Writing and Best Animated Series.
At Disney, Randy wrote songs and scripts for the animated movies Peter Pan – Return to Neverland, Cinderella II, Cinderella III, Winne the Pooh, Around the World In Eighty Days, The Three Musketeers, and 101 Dalmations II. Randy spent nine years on staff at Warner Bros. Animation where he began as an original writer on the Batman series and then joined the staff of Steven Spielberg's Animaniacs, for which he wrote most of the songs and many of the scripts. Randy is a West Point graduate with ten years service as an officer in the combat arms. He has a B.S. in Engineering from the academy and a Masters Degree in International Relations from Boston University.
About Animaniacs Live!
Animaniacs, a mix of old-fashioned wit, slapstick, pop culture and music, fueled the animation renaissance of the late 1990s, with iconic voices, characters, an original score for every cartoon and an Emmy® Award-winning theme song. Now the hilarious '90s animated series starring the wacky Warner Brothers (and the Warner Sister, Dot) is back in live form, as voice actors Rob Paulsen, Tress MacNeille, and Jess Harnell reunite with original songwriter Randy Rogel for an unforgettable evening. The group will perform songs from the beloved show, in addition to several numbers that didn't make the cut the first time around. A delightful show for all ages, featuring the virtuoso musicianship of the La Mirada Symphony Orchestra!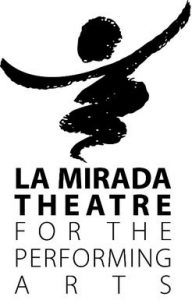 You can purchase your tickets for Animaniacs Live! at the official website.