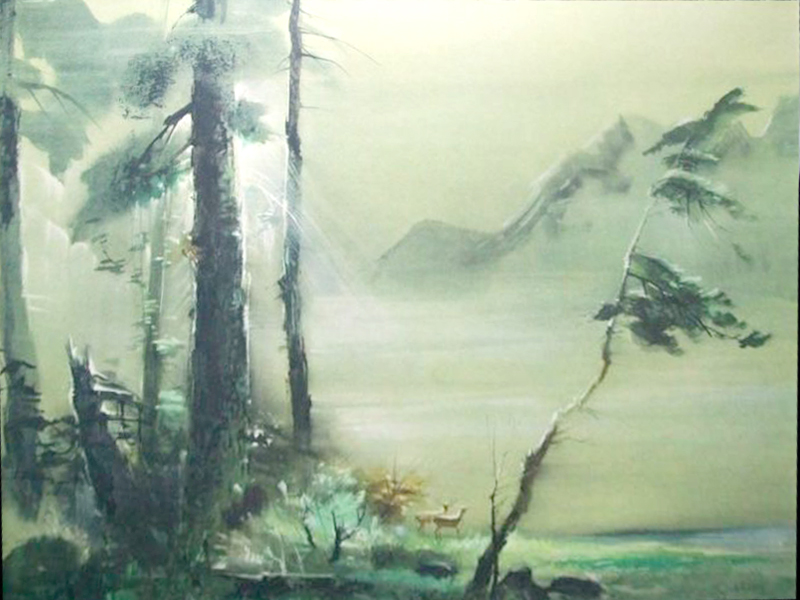 Many of the artists involved in the upcoming Art Exhibition and Auction Sunday, May 18th, after our Art and Music Concert have associations with the Disney Corporation–Yakovetic, James Mulligan, June Valentine, and Katie Kelly, just to name a few. Little did we know that a piece donated by Guild President, Rose Bourassa, would also have a Disney connection. When Ms. Bourassa presented a print by Tyrus Wong to Joseph Yakovetic, he thought it might possibly be the same artist, Wong, known for his work on the Disney classic, BAMBI.
Indeed, Tyrus Wong, is the cherished artist, still creating at the age of 103 in Santa Monica. From the time he immigrated to the United States from China in 1919, he pursued his artistic career in many ways. One of his first commissions at the age of fifteen was to paint a brassiere for a Hollywood company. He lied about having ever seen one! He survived the Depression by painting for Roosevelt's Works Progress Administration (WPA) and ultimately landed an illustration job with Disney studios in 1938.
His work caught the eye of Walt Disney and his style set the tone for the beautiful aesthetics of the beloved BAMBI. During his career he worked for Warner Bros., Columbia, Twentieth-Century Fox, and RKO. His art has been shown in museums throughout the country.
Upon his "retirement" in 1968, he began building kites, that are also world famous.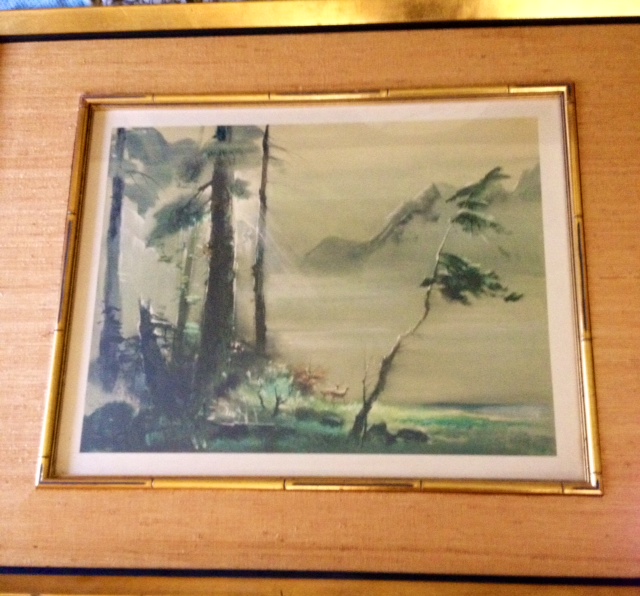 The beautifully framed piece we will auction on Sunday is entitled Imaginary Landscape and harkens back to the Asian influences of his homeland, China.
Whoever makes the winning bid on the print will be taking home a piece of historical importance–and supporting the La Mirada Symphony at the same time!
Read the full biography of Tyrus Wong at http://www.artpractical.com/column/tyrus-wong/
Tyrus Wong, 2013. Photo: Sara Jane Boyers
****
Come for the Music, Stay for the Art! The concert begins at 3 pm at the La Mirada Theatre for the Performing Arts. Parking and admission is free. No reservations required. Doors open at 2:30 pm. $5 donation suggested. For more information call 714-420-0262 begin_of_the_skype_highlighting FREE  end_of_the_skype_highlighting or 562-941-5779. begin_of_the_skype_highlighting FREE end_of_the_skype_highlighting