Animaniacs LIVE! will be joining the La Mirada Symphony on April 15 with the voice cast of the iconic animated series Animaniacs, which will include the incredibly talented Tress MacNeille!
TRESS MacNEILLE, voice actor
Tress is enjoying a long and varied career in the wonderful world of voice-over acting. She is best known for her performances as Dot in Animaniacs and Babs Bunny in Tiny Toon Adventures, as Daisy Duck, The Queen of Hearts, Chip (of Chip 'n Dale), Merryweather (The Fairy Godmother) and many other iconic voices for Disney as well as Mom and other voices for Futurama. Wilma Flintstone, Rosie the Robot, Rugrats, The Land Before Time, Veggie Tales, Peabody and Sherman and numerous other film and tv projects all keep Tress happily occupied. This year Tress celebrates over 25 years providing hundreds of character voices, vocals and impressions for The Simpsons. Tress' Peadbody Award is safely encased in Lucite.
About Animaniacs Live!
Animaniacs, a mix of old-fashioned wit, slapstick, pop culture and music, fueled the animation renaissance of the late 1990s, with iconic voices, characters, an original score for every cartoon and an Emmy® Award-winning theme song. Now the hilarious '90s animated series starring the wacky Warner Brothers (and the Warner Sister, Dot) is back in live form, as voice actors Rob Paulsen, Tress MacNeille, and Jess Harnell reunite with original songwriter Randy Rogel for an unforgettable evening. The group will perform songs from the beloved show, in addition to several numbers that didn't make the cut the first time around. A delightful show for all ages, featuring the virtuoso musicianship of the La Mirada Symphony Orchestra!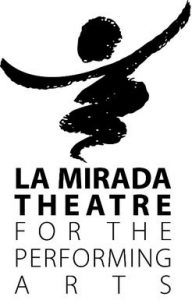 You can purchase your tickets for Animaniacs Live! at the official website.