Animaniacs LIVE! will be joining  the La Mirada Symphony with the voice cast of the iconic animated series Animaniacs –  Rob Paulsen, Tress MacNeille and Jess Harnell – for a zany, animany and totally insaney evening as they perform songs from the beloved cartoon TV series!
In this very special event, the voice talent will be on center stage with the symphony that will give the entire family something to cheer about. During the next month, we'll focus on the behind the scenes talent of the iconic animated TV show. In this article, we'll take a closer look at Rob Pauslen, the voice of Animaniacs' Yakko Warner.
Rob Paulsen, voice actor
Born in Detroit, Rob Paulsen spent his childhood in Livonia and Rochester, attending Junior and Senior high school in Grand Blanc, Michigan. Rob loved cartoons like most kids but aspired to be a professional hockey player. "Fortunately, thanks to some big, strong, kid from Winnipeg who drilled me so hard my ears are still ringing, I learned around the age of 18 I had neither the talent now the temperament to make a living playing hockey. So, I turned to my other passions: singing and acting." The goal of bringing absolute believability to a character, live-action or animated, is what every actor strives for. Those who are committed to their career and who combine experience, passion and skill are likely to succeed. With over 2,000 half-hours of animation credits, Rob's versatility shines in his starring roles as the voices of Donatello (Nickelodeon's Teenage Mutant Ninja Turtles), Yakko Warner, Pinky and Dr. Scratch'n'Sniff in the Peabody and two-time Emmy award-winning series Animaniacs. Rob himself has been nominated for three Emmys with one win and six Annies with three wins.
As passionate about "paying it forward" as he is about his lucrative career, Rob supports various charities, particularly those benefiting children and military veterans. In his leisure time, Rob enjoys golf, cruising the PCH, and occasionally lacing up his skates for another chance to relive his past glory on the rink. He spends the majority of his free time with his wife, Parrish, and their Yorkshire terriers, Pooshie and Tala. "Laughter's the best medicine: the cool thing is, you can't OD and the refills are free."
More information on Rob Paulsen can be found at his official website.
About Animaniacs Live!
Animaniacs, a mix of old-fashioned wit, slapstick, pop culture and music, fueled the animation renaissance of the late 1990s, with iconic voices, characters, an original score for every cartoon and an Emmy® Award-winning theme song.  Now the hilarious '90s animated series starring the wacky Warner Brothers (and the Warner Sister, Dot) is back in live form, as voice actors Rob Paulsen, Tress MacNeille, and Jess Harnell reunite with original songwriter Randy Rogel for an unforgettable evening. The group will perform songs from the beloved show, in addition to several numbers that didn't make the cut the first time around.  A delightful show for all ages, featuring the virtuoso musicianship of the La Mirada Symphony Orchestra!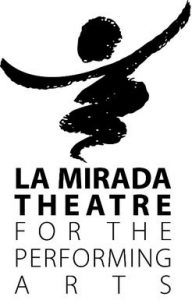 You can purchase your tickets for Animaniacs Live! at the official website.