Animaniacs LIVE! will be joining the La Mirada Symphony with the voice cast of the iconic animated series Animaniacs, which will include the incredibly talented Jess Harnell!
Jess Harnell, voice actor
Named by Variety magazine as one of the top ten voice actors in the business, the Emmy-nominated Jess Harnell is one of the best and busiest. Jess has appeared on practically every animated series on TV and has had dozens of starring roles, including Captain Hero on DRAWN TOGETHER, Chilly and the Wicked King on DOC McSTUFFINS, Cedric on Sofia the First and of course Wakko on Animaniacs. Jess' voice has been heard on countless popular prime time series as well, including announcing shows such as America's Funniest Home Videos for the last 14 years. Jess is currently the lead singer in the acclaimed 80's metal/pop mash-up band and YouTube sensation "Rock Sugar", sharing stages with such rock legends as AC/DC, Slash and Aerosmith. Just a few of Jess' film credits include Finding Nemo, the Toy Story franchise, and Up as well as his being the only voice actor to voice two major characters in the Transformers films.
One of the top celebrity voice matches in the business, Jess perfectly mimics over 150 celebrities – both speaking and singing – from Arnold Schwarzeneger to Ozzy Osbourne, Elvis Presley to all four Beatles, Albert Brooks to Christopher Walken, Steve Perry to Willy Nelson and Pee Wee Herman to Rodney Dangerfield. "If it's related at all to the voice, I'd like to believe I can do it. And if I can't, I'll work on it until I figure out a way that I can."
More information on Jess Harnell's band Rock Sugar can be found at the official website.
About Animaniacs Live!
Animaniacs, a mix of old-fashioned wit, slapstick, pop culture and music, fueled the animation renaissance of the late 1990s, with iconic voices, characters, an original score for every cartoon and an Emmy® Award-winning theme song. Now the hilarious '90s animated series starring the wacky Warner Brothers (and the Warner Sister, Dot) is back in live form, as voice actors Rob Paulsen, Tress MacNeille, and Jess Harnell reunite with original songwriter Randy Rogel for an unforgettable evening. The group will perform songs from the beloved show, in addition to several numbers that didn't make the cut the first time around. A delightful show for all ages, featuring the virtuoso musicianship of the La Mirada Symphony Orchestra!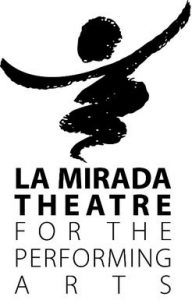 You can purchase your tickets for Animaniacs Live! at the official website.