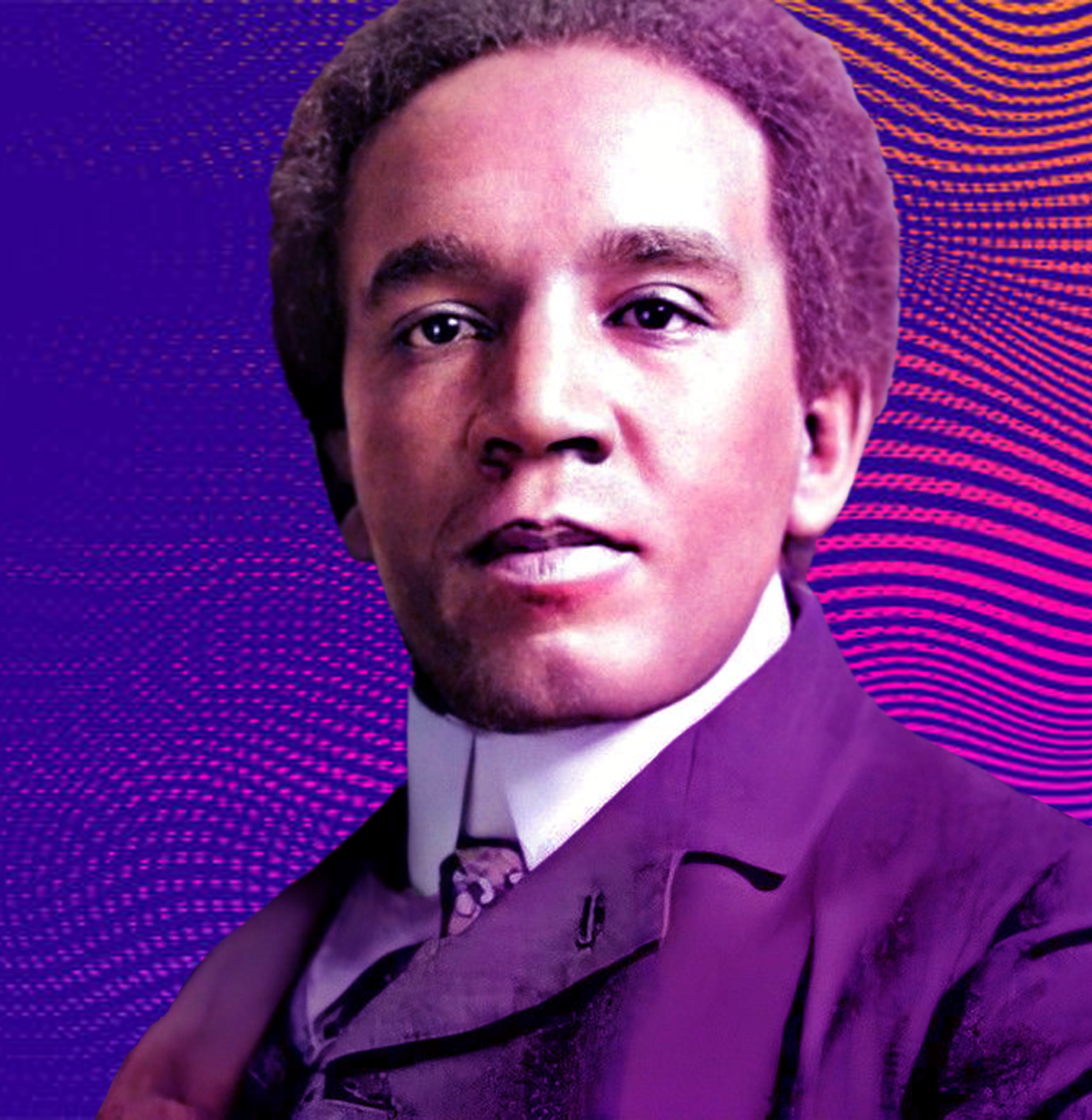 SAMUEL COLERIDGE-TAYLOR: PETITE SUITE DE CONCERT, OP. 77
Samuel Coleridge-Taylor, born in August 1875 in Holborn, London, showed an early passion for music, starting violin lessons with his maternal grandfather. Recognizing his exceptional talent, his grandfather arranged professional lessons for him. At 15, Coleridge-Taylor enrolled at the Royal College of Music, where he shifted his focus from violin performance to composition under Charles Villiers Stanford's tutelage.
After completing his education at the conservatory, Coleridge-Taylor emerged as a highly sought-after and industrious musician. Collaborating with prominent figures like Elgar and Villiers Stanford, he earned acclaim as a "musical genius." His music found success in the United States, leading to three well-received tours across the country and a memorable meeting with President Theodore Roosevelt at the White House. Coleridge-Taylor's compositions struck a chord with African Americans, as he sought to blend African traditions with Western classical music.
One of his more light-hearted works, the "Petite Suite," dates back to 1911 and showcases his mastery of creating memorable melodies.
Past Events
Live performance by the La Mirada Symphony on May 21, 2023 at the La Mirada Theatre for the Performing Arts
Stay connected with the La Mirada Symphony and never miss concert date information and current news!