April 15, 2017: Warner Bros. Present ANIMANIACS LIVE!
Featuring the La Mirada Symphony Orchestra

It's time for Animaniacs LIVE! Join the La Mirada Symphony with the voice cast of the iconic animated series Animaniacs — Rob Paulsen, Tress MacNeille and Jess Harnell — for a zany, animany and totally insaney evening as they perform songs from the beloved cartoon TV series.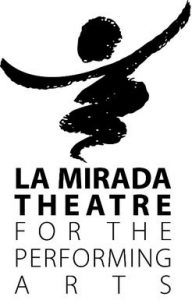 7pm show is Sold Out! Second show added due to popular demand!
[themify_button style="large purple rounded" link="http://lamiradatheatre.com/current_events/concerts/animaniacs-live/"  target=newwindow]Get Tickets Here[/themify_button]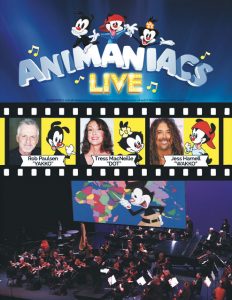 Starring
RANDY ROGEL, composer and lyricist
Randy has won three Emmy Awards (nominated for ten), a Peadbody Award, two Annie awards, three Leo Awards, and the Ovation Award. He recently co-wrote the hit song Poisonous Love for Kristen Chenoweth with John Powell for the major motion picture Rio 2. He was show-runner for the animated series 1001 Nights and won Leo Awards for Writing and Best Animated Series.
At Disney, Randy wrote songs and scripts for the animated movies Peter Pan – Return to Neverland, Cinderella II, Cinderella III, Winne the Pooh, Around the World In Eighty Days, The Three Musketeers, and 101 Dalmations II. Randy spent nine years on staff at Warner Bros. Animation where he began as an original writer on the Batman series and then joined the staff of Steven Spielberg's Animaniacs, for which he wrote most of the songs and many of the scripts. Randy is a West Point graduate with ten years service as an officer in the combat arms. He has a B.S. in Engineering from the academy and a Masters Degree in International Relations from Boston University.
ROB PAULSEN, voice actor
Born in Detroit, Rob Paulsen spent his childhood in Livonia and Rochester, attending Junior and Senior high school in Grand Blanc, Michigan. Rob loved cartoons like most kids but aspired to be a professional hockey player. "Fortunately, thanks to some big, strong, kid from Winnipeg who drilled me so hard my ears are still ringing, I learned around the age of 18 I had neither the talent now the temperament to make a living playing hockey. So, I turned to my other passions: singing and acting." The goal of bringing absolute believability to a character, live-action or animated, is what every actor strives for. Those who are committed to their career and who combine experience, passion and skill are likely to succeed. With over 2,000 half-hours of animation credit's, Rob's versatility shines in his starring roles as the voices of Donatello (Nickelodeon's Teenage Mutant Ninja Turtles), Yakko Warner, Pinky and Dr. Scratch'n'Sniff in the Peabody and two-time Emmy award-winning series Animaniacs. Rob himself has been nominated for three Emmys with one win and six Annies with three wins.
As passionate about "paying it forward" as he is about his lucrative career, Rob supports various charities, particularly those benefiting children and military veterans. In his leisure time, Rob enjoys golf, cruising the PCH, and occasionally lacing up his skates for another chance to relive his past glory on the rink. He spends the majority of his free time with his wife, Parrish, and their Yorkshire terriers, Pooshie and Tala. "Laughter's the best medicine: the cool thing is, you can't OD and the refills are free."
Featuring
JESS HARNELL, voice actor
Named by Variety magazine as one of the top ten voice actors in the business, the Emmy-nominated Jess Harnell is one of the best and busiest. Jess has appeared on practically every animated series on TV and has had dozens of starring roles, including Captain Hero on DRAWN TOGETHER, Chilly and the Wicked King on DOC McSTUFFINS, Cedric on Sofia the First and of course Wakko on Animaniacs. Jess' voice has been heard on countless popular prime time series as well, including announcing shows such as America's Funniest Home Videos for the last 14 years. Jess is currently the lead singer in the acclaimed 80's metal/pop mash-up band and YouTube sensation "Rock Sugar", sharing stages with such rock legends as AC/DC, Slash and Aerosmith. Just a few of Jess' film credits include Finding Nemo, the Toy Story franchise, and Up as well as his being the only voice actor to voice two major characters in the Transformers films. One of the top celebrity voice matches in the business, Jess perfectly mimics over 150 celebrities – both speaking and singing – from Arnold Schwarzeneger to Ozzy Osbourne, Elvis Presley to all four Beatles, Albert Brooks to Christopher Walken, Steve Perry to Willy Nelson and Pee Wee Herman to Rodney Dangerfield. "If it's related at all to the voice, I'd like to believe I can do it. And if I can't, I'll work on it until I figure out a way that I can."
TRESS MacNEILLE, voice actor
Tress is enjoying a long and varied career in the wonderful world of voiceover acting. She is best known for her performances as Dot in Animaniacs and Babs Bunny in Tiny Toon Adventures, as Daisy Duck, The Queen of Hearts, Chip (of Chip 'n Dale), Merryweather (The Fairy Godmother) and many other iconic voices for Disney as well as Mom and other voices for Futurama. Wilma Flintstone, Rosie the Robot, Rugrats, The Land Before Time, Veggie Tales, Peabody and Sherman and numerous other film and tv projects all keep Tress happily occupied. This year Tress celebrates over 25 years providing hundreds of character voices, vocals and impressions for The Simpsons. Tress' Peadbody Award is safely encased in Lucite.