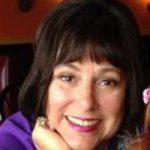 by Dana Taylor
Arts organizations are known for having a lot of heart and a little cash. The La Mirada Symphony is no exception. It began as an all-volunteer sort of Mickey-and-Judy "let's have an orchestra" group in 1963. My mother was one of those first violinists.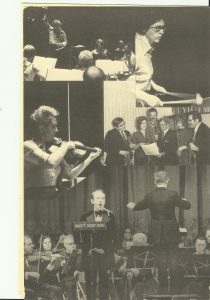 Over the years, the LMS has matured into a respected community symphony orchestra. Today, quality musicians drive in from a wide radius across Southern California to rehearse and perform in an award-winning theatrical venue. Thousands of school children are bused in to view what may be their first exposure to classical music and live theatre. Many are inspired to study music and explore their talents.

For over fifty years the La Mirada Symphony has fulfilled its mission of providing free concerts to the public. The LMS is an independent, non-profit organization. For many years the City of La Mirada has generously provided the La Mirada Theatre for the Performing Arts as the concert site and covered the theatre personnel costs, which comes to approximately $25,000 per year. The remaining expenses of $48,000 that include music, musicians, and rental costs must come from private donations and grants.
As we end the 2015-2016 season, the cold, hard fact is that there is only $12,000 currently in the La Mirada Symphony bank accounts. While there has never been a large cushion of reserves, the dwindling funds have created a critical crossroads. The La Mirada Symphony needs an infusion of cash to continue the tradition of presenting classical concerts for the Southern California community or disband.
Despite that grim assessment, there are reasons for optimism:
1. The LMS carries no debt. The all-volunteer board of directors has carefully kept expenses at a bare minimum and never stepped beyond their means. The current fiscal squeeze represents a tightening of corporate grants and aging private donors. It's time for a new generation to keep the music playing.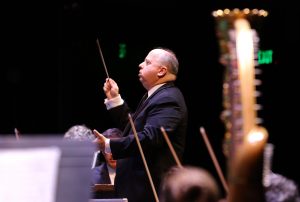 2. A strong music director and committed musicians. Conductor Alan Mautner is a popular and capable conductor for the LMS. As an educator, he understands the importance of classical music for future generations. The LMS musicians appreciate his musical professionalism and good natured personality.
3. A united board of directors. Since Joseph Yakovetic stepped into the role of board president earlier this year, the board membership has evolved. Long-standing key members remain, while several new members have joined, bringing enthusiasm and fresh ideas.
4. August 20th Fundraiser. The Golden Clef Awards Gala Fundraiser has the potential of restoring the coffers of the LMS to healthy levels. If every seat is filled, after expenses, the symphony could net $60,000. This would guarantee one more season and provide momentum for continued growth.
So, the question is, will community members rise to the occasion and purchase tickets? Will they donate funds to support their symphony?
The Golden Clef Awards show promises to be a highly entertaining evening. Academy award-winning performers honored, Broadway stars singing, a short Disney film screened and the joy of music celebrated.
What a shame it would be to let the La Mirada Symphony fade away for lack of a few dollars. Take action today to provide music for audiences and generations of tomorrow.
Sincerely,
Dana Taylor
Past Board President
Purchase Golden Clef Gala Tickets: Click Here
Mail tax deductible donation checks to:
La Mirada Symphony
P.O. Box 117
La Mirada, CA 90637-0117
Donate through PayPal at lamiradasymphony@aol.com
Save
Save
Save